You are currently browsing the category archive for the 'personal' category.
I just donated $3 and downloaded a song titled, "We Are All Canucks!", which was written/produced (I think)/performed by Bodhi Jones. I saw it featured on the Canucks blog (over at "Fort Nucks") and once I took a listen to it, I fell in love!
Here's how Bodhi describes his song:
Here's a dance anthem I wrote in hopes of willing the Canucks to a game 7 victory over the Blackhawks and now onto the Stanley Cup! It's pretty silly but I hope ya dig it! You can download it for free or donate 🙂
So what are you waiting for? Hop over to the link and click the play button to listen to it instantly! Or you can download it for free or "name-your-price" and support this artist!
Link: http://bodhijones.bandcamp.com/track/we-are-all-canucks
P.S. I think my favorite line of the song is the opening of the bridge, which RHYMES! "Mason Raymond, Ryan Kesler / Alex Burrows, Alex Edler!" Man, that's just lyrical gold!
P.P.S. I had this song going through my head a lot of Thursday and Friday at work, lol. Especially that rhyming line.
P.P.P.S. This song is so cool that it OPENS with Jim Robson calling in the goal by Greg Adams in the 2nd OT period in Game 5 against the Toronto Maple Leafs (1994 Stanley Cup run) and ends with another call by John Shorthouse (aka "Shorty") when we clinched the President's Trophy this season.
So, the official @VanCanucks twitter updated me today with this tweet:
Is this real? #Canucks flag at the #RoyalWedding? (35 second mark): http://youtu.be/TaQDmtWlDu4
Because if you take a look at the 35 second mark of this clip from the Royal Wedding of Prince William and Kate Middleton, you will see a giant Vancouver Canucks flag in the middle of the crowd!
Now, the automatic discussion is whether or not this video clip is legitimate, but reports are that IT IS REAL. See this post in the Vancouver Canucks forum for confirmation:
http://forum.canucks.com/topic/302404-canucks-flag-flying-at-royal-wedding-video/page__st__40__p__9629839#entry9629839
I loaded up Clip 9 of 18 from the CTV video site myself (link), and sure enough, at the 64:59 mark I can see a flag that looks just like the Vancouver Canucks flag from the YouTube video, at the same place/location. You can't tell 100% for sure from the CTV clip that it is a Vancouver Canucks flag, but I'm convinced it is.
Here's my own screenshot:
So, we will mark the Vancouver Canucks flag sighting at the Royal Wedding as CONFIRMED. Whoo hoo! How cool is that? Go Canucks Go… worldwide, even in London!
We are all Canucks.
Ripped-off from my own Facebook wall post:
Four year old records a song about the Blackhawks and how she does NOT like them – http://soundcloud.com/derekjory/violets-song/s-wg1oI – It's really cute!
But at the same time, I must warn all parents everywhere that we must not encourage our kids to hate the enemy. It may be the Blackhawks today, but who knows who it might be tomorrow? Love your enemies, and pray for those who persecute you. (But we still have to beat them on the way to the Stanley Cup, no doubt about it!)
Original link from: http://fortnucks.blogspot.com/2011/04/violets-song.html
P.S. I support my Vancouver Canucks and think that we will post a solid win in Game #7 vs. the Chicago Blackhawks tomorrow night. I will go down on record with that position 😛
So on the first day of my 6-day Easter weekend (my company is kind of cool that way), I decided to try and do my taxes. Took me from about 10AM to 3PM, but really I could have been done by about 12 noon except that I'm a perfectionist and I really wanted to learn the nitty gritty of some peculiar complexities for my current tax situation. But all in all, I had fun! It was pretty relaxing juggling numbers on a computer (that could ultimately turn into $$) while listening to music and phoning up the Canada Revenue Agency for help.
Speaking of which, as long as you're not calling in days before the Apr 30 tax deadline, the CRA Help hotline is pretty informative and pretty easy to connect to. You can hit them up here – CRA Individual income tax enquiries: 1-800-959-8281.
But here's a list of things I read which were funny or downright hilarious while filing my taxes online via TurboTax (which is 10% off here, or 20% off for Coast Capital Savings members, or free for low-income and student use). Note: I've heard good things about StudioTax, which is a free alternative for ALL personal users (regardless of income).
"IMPORTANT! You must enter the correct marital status."
Thanks. Enough with the rubbing it in, lol. But this reminds me of one of my favorite tweets of all time, based off a 16-year old Christina Grimmie interview by Teen.com – "My Dad gave me some of the best dating advice, ever, and he told me, 'Don't be embarassed or ashamed to be single.' And that's the best dating I've ever gotten." – http://bit.ly/igioCo (see the 1:16 mark)
Darn straight, girl. (P.S. Go Dad!)
"Do you have dependant(s)?
Your spouse is not considered a dependant."
Important marriage & dating tip. Make sure you're looking for someone who is able to take care of him/herself, lol.
"Paulman : Congratulations, you have no Errors!"
Thank you… I've been waiting my whole life to hear that.
I read this article a few weeks ago or so, and I was completely and utterly blown away by it. As in, it felt like everything I had believed in before was a lie – a sham! It was like a complete paradigm shift.
In short, my mind was blown.
I had always been taught – and I had forced this belief upon others – that whenever you end a sentence with a period, you should always type out two spaces before the start of the next sentence. Boy, how wrong was I. As it turns out, you are supposed to use only ONE space after a period.
Two spaces after a period: Why you should never, ever do it
– by Farhad Manjoo (Slate Magazine)
http://www.slate.com/id/2281146/
"Can I let you in on a secret? Typing two spaces after a period is totally, completely, utterly, and inarguably wrong. And yet people who use two spaces are everywhere, their ugly error crossing every social boundary of class, education, and taste…" (read more)
So… I just came back from the first night in a two-day conference being put on at my Church.  As one of our pastors put it, it's really just a conference being put on by "a bunch of friends" – mainly three young Church and lay leaders (one of whom I went to high school with, one of whom was born to my mother's sister [aka he's my cousin], and one of whom I know through Campus for Christ).
One takeaway for me from tonight's 2 hour intro session could be summed up like this:
Remember when…?  When you used to have that hope of fruitfulness in ministry?  When you used to believe that security in faith was just around the corner?
Ripped-off from my own Facebook status/post:
In honor of my first ever Karaoke experience, here's the new Sam Tsui song I've been listening to 😛

(listen to it in 720p for much better audio quality!)
At the 1:45 mark – there's a fish symbol tattoo! I left a YouTube comment on the video asking, "Is she a believer? (Not to be confused with a Belieber) :P"
P.S. To understand some background to this post, I am a huge Sam Tsui fan.  He is soooo talented.  He and Kurt Hugo Schneider, both!
Why Chinese Mothers are Superior – by Amy Chua – Wall Street Journal
http://online.wsj.com/article/SB10001424052748704111504576059713528698754.html
I still haven't read this article in it's entirety.  I've heard that it's gone viral.  But I finally read a bit more of it today, and the few paragraphs I traversed caused me to start talking to myself – loudly (to no one in particular) – and eventually infuriated me to such an extent that I found myself walking out to the kitchen, by myself, standing still and straight, with my right fist clenched tightly.
Wow.  I guess I was angry.
The part I read was the difficult piano piece example, where Amy Chua basically threatens and terrorizes her daughter over a long period of time into performing what she thought was previously unattainable.  And the satisfaction and boost in self confidence that her daughter gained as a result (as Ms. Chua claims, anyways) was seen to justify and validate her methods.
To that, I have a few thoughts.
Machiavelli: the ends justify the means
What exactly did she learn through this?
My brother-in-law once told me that he believes your parenting philosophy reveals your true theology.
I will expand upon items #1 through #3, but that will have to wait for a later post.  For now, all I will say is:
…aaarryeaahhhggghhhhhh!
So, I just got this e-mail in my inbox, and since it's been AGES since I've lasted written on this blog (and since I've been thinking that it'd be a nice 2011 new year's idea to renew my blogging), I thought I might as well click the handy-dandy link to auto-post this information to my blog.  It's funny how this is a classic "total rip-off" as well, since I totally did not write this material but I am perfectly content to post it (verbatim, no less) to my blog!
But anyways, without further ado, here it is, your "Total Rip-Off" 2010 WordPress retrospective:
—-
The stats helper monkeys at WordPress.com mulled over how this blog did in 2010, and here's a high level summary of its overall blog health: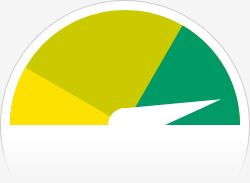 The Blog-Health-o-Meter™ reads Wow.
Crunchy numbers
A Boeing 747-400 passenger jet can hold 416 passengers. This blog was viewed about 6,900 times in 2010. That's about 17 full 747s.
In 2010, there were 37 new posts, growing the total archive of this blog to 202 posts. There were 19 pictures uploaded, taking up a total of 2mb. That's about 2 pictures per month.
The busiest day of the year was March 26th with 153 views. The most popular post that day was NVIDIA's Fermi launch.
Where did they come from?
The top referring sites in 2010 were tabithamark.wordpress.com, facebook.com, Google Reader, google.ca, and lowonthego.blogspot.com.
Some visitors came searching, mostly for ipad ripoff, nvidia fermi, john and eloise bergen, paulman guitars, and mary mcdonnell.
Attractions in 2010
These are the posts and pages that got the most views in 2010.
1
NVIDIA's Fermi launch March 2010
5 comments
2
iPhone 3G OS/firmware 3.0 update (Internet Tethering on Rogers) June 2009
6 comments
3
NVIDIA's GTX 480/470 vs. AMD/ATI's options March 2010
5 comments
4
Battlestar Galactica Season 4 filming at SFU – or is it Caprica? July 2008
29 comments
5
CHARITY: WATER (and modern promotion) July 2009
3 comments
…that I pick fights with people if I sense that they are overconfident in their beliefs.  I think I'm too sensitive about presumption and what I perceive to be an unhealthy lack of skepticism/uncertainty.
It's not necessarily that I pick fights with the people, but I pick at the issue and try to convince them out of it.  Sometimes it's not even a belief that they have, but a belief of someone else that we end up talking about.
I think I have a good idea about why I'm oversensitive about it, but who knows if I'm missing out on a significant cause (see?  I'm trying to be self-cautious in my presumption).  In any case, who knows what's the best route of healing and growth in this area…