You are currently browsing the category archive for the 'random' category.
So, I was driving back home from Saturday night service at my Church, and I drove past this street (which I've done before). But this time, I was like, "oh, that would make such a cool photo". And since I had nothing better to do, I decided to pull a U-turn and, voila, here's what we got. On a scale of "Ugh, that didn't turn out" to "Wow, those photos turned out amazing!", I'd have to rate this a, "Hmm, not bad", in my assessment.
William Wilberforce (1759-1833) was an English M.P. who became a Christian at the age of 25/26, sparking "major changes to his lifestyle and a lifelong concern for reform" (as Wikipedia.org puts it). He was a leading figure in the (eventually successful) fight to abolish the slave trade across the British Empire, and also founded such causes as the Society for the Prevention of Cruelty to Animals (SPCA).
"If to be feelingly alive to the sufferings of my fellow-creatures is to be a fanatic, I am one of the most incurable fanatics ever permitted to be at large."
"You may choose to look the other way but you can never say again that you did not know."
– William Wiberforce (1759-1833), English MP and pioneer in abolishing the slave trade across the British Empire
I just got this confirmation e-mail today:
| | |
| --- | --- |
| from | notifications@teamliquid.net |
| date | Wed, Aug 10, 2011 at 1:55 PM |
| subject | Order Confirmation |



Your order has been accepted
Your Order Number is: ________
The following items were ordered:
               *** In Stock ***
Qty  Offer Id  Description
—  ——–  ——————–
1    TLJB-S    Blue T-Shirt – Small
Thank You for shopping at Team Liquid
If you're wondering what I bought, it's the Team Liquid t-shirt (it's like a universally recognized symbol in the Starcraft world – especially the "foreigner" [aka non-Korean] scene). They did a first batch like a couple of months ago? A 1000 shirt run, and it sold out in about 14 hours. This time they made a second batch of 800 and I think it sold out in like 6 or so hours 😛
Good thing I caught wind of it on @TeamLiquidnet right when they tweeted it. I had ordered a Small within minutes!I am really looking forward to the conversations that it will undoubtedly start. That's the main reason I got it 🙂
I think I'm going to wear it during Frosh week(s) at UBC and SFU, assuming I get to volunteer there with Campus for Christ this September.Think about it – the two Canadian universities with perhaps the highest Asian and Korean populations by %… there are going to be TONS of Starcraft 2 geeks there for Frosh week. Hopefully I will become the ultimate geek magnet (that's just one step down from being a chick magnet… yeah, really…).
Lol.
On an unrelated note: Oh, broccoli. How I have missed you! May I never be separated for so long from green, leafy vegetables again.
Lol, I just got off the phone with BC's Discover Camping Call Centre (1-800-689-9025) because some friends and I will be camping at Cultus Lake's Maple Bay campgrounds this summer. Before ending the call, the person helping me out on the phone gave me an e-mail address where I could get an answer from the Maple Bay campgrounds people directly (about how competitive the lineups are for their "first-come first-served" campsites during the time we'd be going down).
The funny part is that when she was reading me out the e-mail address, this is how it went down:
(read the following in "quotes" phonetically)
info – [at] – seat – "Oh" – sky – parks – [dot] – com
When she was reading that, I was thinking… "ok, this is a bit of a strange domain name for Cultus Lake's Maple Bay campgrounds. Why would someone have the word "seat" in their URL for a camp site? But I typed it into Notepad as she was reading it out to me.
And then I was like, wait a second – info@seatoskyparks.com? I'm pretty sure I'm hearing her right and spelling it right… (cause the audio connection wasn't the clearest).
So to double check, I was like, "Oh, ok – so that's sea to sky parks dot com?" But I think I was saying it too quickly, because her response was to try to clarify and say, "Yup, it's SEAT – 'Oh' – SKY parks dot com", making a point to pronounce each word separately! 😛
At this point I was pretty sure she was that she was, indeed, saying the word "SEAT", the letter "O", and the word "SKY" 😀 Which is a pretty funny misread, because like I said, what does the word "seat" have to do with camping? Hee hee. But in any case, at least this meant that I had the spelling right.
So before I said good-bye I just re-read the e-mail address out a bit more carefully, making a point to pronounce my words a little more distinctly and clearly:
"Ok, so that's info at SEA to SKY parks dot com, right?"
And that's when she realized that the e-mail address was saying "Sea to Sky", not "Seat-O-Sky". As in, the Sea to Sky highway 😛 So she started stifling a bit of a laugh, because, come on – it's a pretty funny goof-up, amirite?!
So I laughed a little (cause I figured, hey, at least she can know I think it's funny too and hopefully know that I don't think she's an idiot). Lolz.
And with that, I said good-bye.
But before I ended the call on my computer (I was phoning them via Gmail's chat/phone feature), I could hear some background laughter. At first I thought it was a co-worker in the room laughing at her, but then I realized she was chuckling to herself over how silly that last phone call was! But I guess she didn't know she hadn't hung up yet, lol. Wow. Talk about the joke that keeps on giving!
So with one last soft chuckle of my own, I hit the "End" button. I would like to say, though, that she was extremely helpful all the while before giving me that e-mail address. So kudos to my phone representative and BC's Discover Camping Call Centre for another satisfied customer 🙂
P.S. After visiting http://www.seatOskyparks.com I just realized that Sea to Sky Parks has a direct phone line as well! Whoo hoo. Score another win for the inter-webs 😛
(Sea to Sky Parks)
By Phone: 604-986-9371
By Email: info@seatoskyparks.com 
I read this article a few weeks ago or so, and I was completely and utterly blown away by it. As in, it felt like everything I had believed in before was a lie – a sham! It was like a complete paradigm shift.
In short, my mind was blown.
I had always been taught – and I had forced this belief upon others – that whenever you end a sentence with a period, you should always type out two spaces before the start of the next sentence. Boy, how wrong was I. As it turns out, you are supposed to use only ONE space after a period.
Two spaces after a period: Why you should never, ever do it
– by Farhad Manjoo (Slate Magazine)
http://www.slate.com/id/2281146/
"Can I let you in on a secret? Typing two spaces after a period is totally, completely, utterly, and inarguably wrong. And yet people who use two spaces are everywhere, their ugly error crossing every social boundary of class, education, and taste…" (read more)
So, I just got this e-mail in my inbox, and since it's been AGES since I've lasted written on this blog (and since I've been thinking that it'd be a nice 2011 new year's idea to renew my blogging), I thought I might as well click the handy-dandy link to auto-post this information to my blog.  It's funny how this is a classic "total rip-off" as well, since I totally did not write this material but I am perfectly content to post it (verbatim, no less) to my blog!
But anyways, without further ado, here it is, your "Total Rip-Off" 2010 WordPress retrospective:
—-
The stats helper monkeys at WordPress.com mulled over how this blog did in 2010, and here's a high level summary of its overall blog health: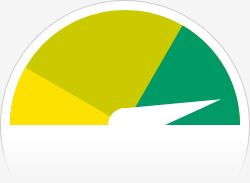 The Blog-Health-o-Meter™ reads Wow.
Crunchy numbers
A Boeing 747-400 passenger jet can hold 416 passengers. This blog was viewed about 6,900 times in 2010. That's about 17 full 747s.
In 2010, there were 37 new posts, growing the total archive of this blog to 202 posts. There were 19 pictures uploaded, taking up a total of 2mb. That's about 2 pictures per month.
The busiest day of the year was March 26th with 153 views. The most popular post that day was NVIDIA's Fermi launch.
Where did they come from?
The top referring sites in 2010 were tabithamark.wordpress.com, facebook.com, Google Reader, google.ca, and lowonthego.blogspot.com.
Some visitors came searching, mostly for ipad ripoff, nvidia fermi, john and eloise bergen, paulman guitars, and mary mcdonnell.
Attractions in 2010
These are the posts and pages that got the most views in 2010.
1
NVIDIA's Fermi launch March 2010
5 comments
2
iPhone 3G OS/firmware 3.0 update (Internet Tethering on Rogers) June 2009
6 comments
3
NVIDIA's GTX 480/470 vs. AMD/ATI's options March 2010
5 comments
4
Battlestar Galactica Season 4 filming at SFU – or is it Caprica? July 2008
29 comments
5
CHARITY: WATER (and modern promotion) July 2009
3 comments
(Update: My response to one of the comments left below) At the time that I posted this (Aug 6th), there was no notification on the webpage that Paul had passed away. I had no idea! Sorry for the misunderstanding.
What I meant by "hilarious" was that I thought it was very funny how there was a brand of guitar named after me, and that someone had found my blog through that webpage.
My condolences to those who knew him and his family. It is too bad that I never got to know more about him.
This is hilarious.  Look what I found after noticing an interesting search query that led someone to my blog (WordPress keeps stats).
I took this photo of a DOUBLE RAINBOW outside the McDonalds near Willingdon Ave and Highway 1 (Burnaby, BC) on March 16, 2010.  All the way across the sky.  I made it a bit more bright and vivid with an iPhone app.
[YouTube=http://www.youtube.com/watch?v=OQSNhk5ICTI]
Yosemitebear Mountain Giant Double Rainbow 1-8-10 – posted by Hungrybear9562
Almost 3 million views, posted in January 2010.  HILARIOUS!
He does say "Oh my God" a lot, which is probably a flippant reference to God.  But it can also serve as a reminder as to how this universe is *supposed* to lead us to worship the amazing God who authored it all.
You know how Pascal said that "there is a God shaped vacuum" in each man's heart?  Watch this video and you'll see how double rainbow brings it out 😛  Lol.
So, I've been listening to a bunch of random, freely available music on the web at work while I've been making slides for a presentation. I actually quite like doing presentations, so it's been a relatively enjoyable past few weeks at work doing that – but that's another story for perhaps another blog post.
I came across the YouTube channel for what I think used to be the publishing/distribution company that promoted Nikki Yanofsky. For those who don't know, Nikki Yanofsky is the 15/16-year old young woman who sang the national anthem for our 2010 Vancouver Winter Olympics opening ceremony, and also sang the huge hit, "I Believe", which was the CTV official (or unofficial?) theme song for the Olympics. As it turns out, she's actually a jazz singer, and is something of a child prodigy.
Check out this video of Nikki performing in Montréal at La Place des Arts (pronounced, "Plah-ce days-arr") in Nov 2006 at the tender age of twelve years old. Simply amazing.
[YouTube=http://www.youtube.com/watch?v=IWaNrRGLOaQ]
"Nikki Sings at Place Des Arts" – A440entertainment
I've been to the Place Des Arts before with my sister – I think it was the summer of 2006, actually, and we were checking out the Montréal International Jazz Festival that's there every year.  Unfortunately, I had no idea who Nikki Yanofsky was at the time, but I think she was making her International Jazz Festival debut that year!  Too bad I was completely clueless.